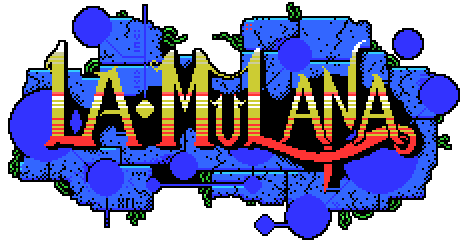 Welcome to the La-Mulana Wiki!
For the PC and WiiWare Remakes, see La-Mulana Remake Wiki.
A word of warning: This wiki is littered with spoilers. Leave now, those faint of heart!
(For a spoiler-free introduction to some of the harsher or unobvious aspects of the game, see Getting Started.)
This wiki is dedicated to the freeware PC game La-Mulana, a tribute to the MSX computer system developed by the GR3 Project.
Remember, nothing is too insignificant! If it relates to La-Mulana at all, add it!
Map locations use the notation found in the La-Mulana Database. (eg. Guidance Gate A-3)

WARNING! The following contains spoilers that may affect your experience when playing this game.